Yes, you can bow hunt in Illinois during the muzzleloader season. You just have to make sure that your equipment complies with all regulations for archery hunting.
The Illinois Department of Natural Resources (IDNR) has a list of the requirements for the different types of deer hunting licenses available in Illinois. Each license type has its own restrictions on what types of weapons and ammunition can be used while hunting.
If you want to bow hunt during Illinois' muzzleloader season (which runs from early December through mid-January), you need to buy either an archery tag or a combination tag. The cost depends on whether or not you qualify for reduced fee tags based on age and residency status, but both are cheaper than buying a regular license. The IDNR also offers discounted combo tags for hunters who already hold other types of deer tags (e.g., antlerless only or antlered only).
You are allowed to bow hunt during muzzleloader season in Illinois, but only if you have a permit.
The muzzleloader season runs from Dec. 1 through Jan. 31. It is open to anyone who has purchased a valid deer license and has been issued an archery permit in their county of residence by the Illinois Department of Natural Resources (IDNR).
Muzzleloader hunters are allowed to use crossbows when bowhunting during this time frame. The use of crossbows is restricted to hunters with disabilities only during the regular archery season and special hunts, as well as during the regular firearms deer seasons (rifle and shotgun).
It is also legal for youth hunters ages 10-15 to use crossbows during any deer season if accompanied by an adult hunter who has valid hunting licenses for both parties.
The bow hunting season is open from October 1 until January 15, according to the Illinois Department of Natural Resources.
Safety is always the first priority when hunting. Hunters should wear blaze orange clothing during the bow season. It's also important to make sure you have a weapon that is in working order, as well as a good quality scope and arrows.
It's important to check your equipment before heading out into the woods. Make sure your bow is in good shape and has not been damaged or bent by dropping it or hitting it against something while shooting other animals. You may need to replace your bowstring if you see any worn spots or frays on it, which can cause breaks or even an injury if there's too much tension on the string when pulling back on your bowstring.
You'll also need to check that all of your equipment will be adequate for taking down a deer if you decide to try bowhunting this year. You should bring plenty of ammunition with you so that you can keep practicing while waiting for an opportunity to shoot at a deer or other animal.
The state does have special seasons for certain animals, and the length and time of those seasons could vary depending on when the animal is most active.
In Illinois, there are a number of different seasons for bow hunters to choose from. The best way to decide which one is right for you is to look at the regulations for each season and see if any of them match up with your hunting schedule.
The state does have special seasons for certain animals, and the length and time of those seasons could vary depending on when the animal is most active.
For example, deer have a special archery season from November 30 through December 7 every year. This is when deer are most active in their winter habitat — especially during snowfall — so those six days provide an ideal opportunity to bag a deer before they go into hiding until spring arrives again.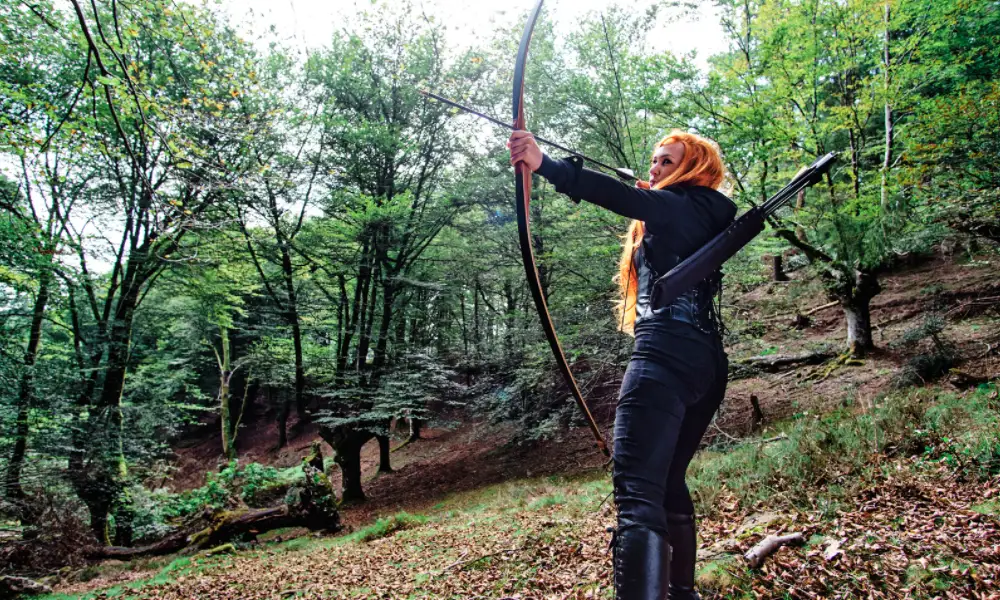 There are also different permit requirements for residents versus non residents of Illinois as well as special requirements for hunting on military bases and other public land areas.
Resident Permits
If you are a resident of Illinois, you can obtain an annual or five-day hunting license. In addition to these licenses, you must carry your state ID along with proof of residency, such as a driver's license or utility bill showing your name and address. Nonresidents may apply for any type of license through their home state.
Nonresident Permits
Five-Day Hunting Permit: Allows you to hunt on public or private land in Illinois during the fall deer season (which runs from mid-November through December). This permit costs $90 and is valid from November 17 through December 8, 2018. Five day permits are only good for one deer per season — no antlerless whitetails allowed!
You are required to report any animals that you have hunted and killed within 24 hours after the kill has been made.
Bow hunting during muzzleloader season is a popular practice in Illinois. There are no restrictions on the number of deer you can kill during this season, but you must report any animals that you have hunted and killed within 24 hours after the kill has been made.
Muzzleloader season runs from December 1 through January 31, so it's a great time to be out in the woods with your bow. Make sure to check the regulations before heading out though, as there may be some restrictions on certain counties or areas where it's not legal to hunt with archery equipment.
Remember that you must have a valid Illinois hunting license and deer permit before going into the woods.
You must also wear a fluorescent orange hat or vest while participating in any form of hunting in Illinois during muzzleloader season between November 20th and December 31st, according to the Illinois Department of Natural Resources.
This includes bowhunting, muzzleloading and archery seasons. If you are using a gun or crossbow, you must wear an outer garment that is large enough to cover your entire body from your shoulders to your waist. It must also be in solid blaze orange and have at least 500 square inches of material on it.
The orange clothing does not have to be visible from all directions, but you should make sure that it is both visible and recognizable as blaze orange by other hunters before heading out into the field to hunt deer or other animals during this time period.
Yes, it is legal to bow hunt during the muzzleloader season in Illinois. There is no extra fee as long as you have a valid firearm/bow license. You must follow all of the regulations (such as tagging) and must wear fluorescent orange while in the earlier seasons.